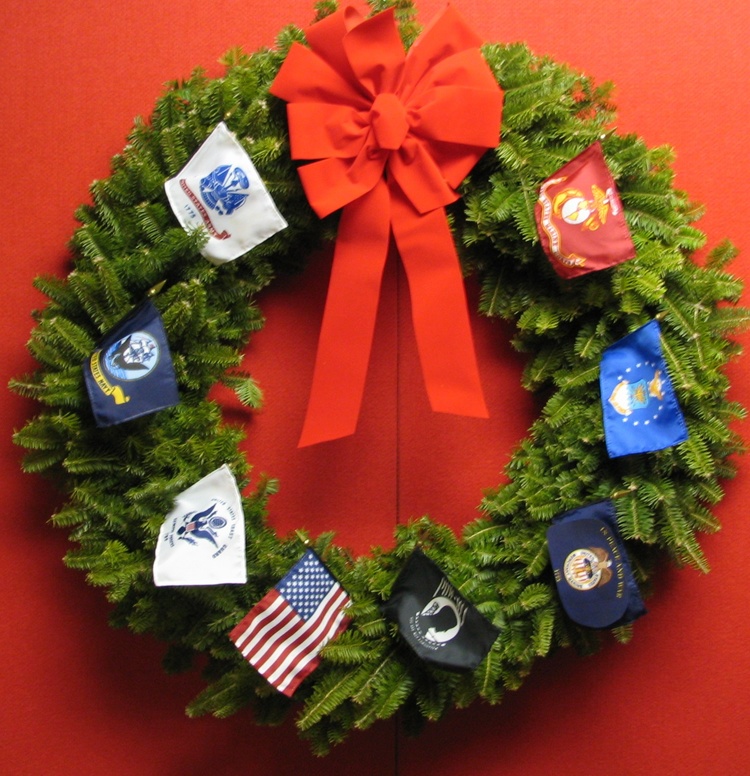 The Rhode Island Funeral Directors Association and Rhode Island House Veterans Affairs Committee will host the Annual Wreaths Across America State House Ceremony on Monday, December 11, 2023, at the RI State House in the State Room followed by the wreath laying in the Garden of Heroes.
The event will take place on Monday, December 11, 2023, at 12 noon in the State Room.
The actual wreath laying will take place at 12:15 p.m in the Garden of Heroes outside of the State House. 
Wreaths Across America
Wreaths Across America's State House ceremonies serve as a kickoff to a week-long series of events designed to raise awareness and appreciation for the sacrifices of our nation's veterans and their families.
The ceremonies take place in most of the 50 states and Washington, D.C. and have a particular focus on family during the holidays.
Volunteers conduct the State House ceremonies each year in their respective state capitols. Dignitaries and special guests are invited to speak in honor of our veterans and active military.
The wreath-laying ceremonies are nonpolitical.
All groups and members of the community are invited to attend
Here's a photograph from our 2022 Wreaths Across America Annual State House Ceremony.