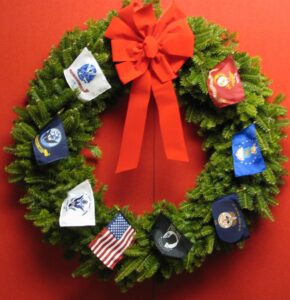 You are cordially invited to attend the Annual Wreaths Across America Ceremony scheduled at the State House on Monday, December 11, 2017, (assembly of guests at 11:30 a.m.; ceremony begins at 12 noon).
This ceremony will begin in the Rotunda/Bell Room of the State House.
For details or information or If attending, please contact Laurie Robinson, Executive Director, Rhode Island Funeral Directors Association at (401) 523-5107. The ceremony concludes in the Garden of Heroes.